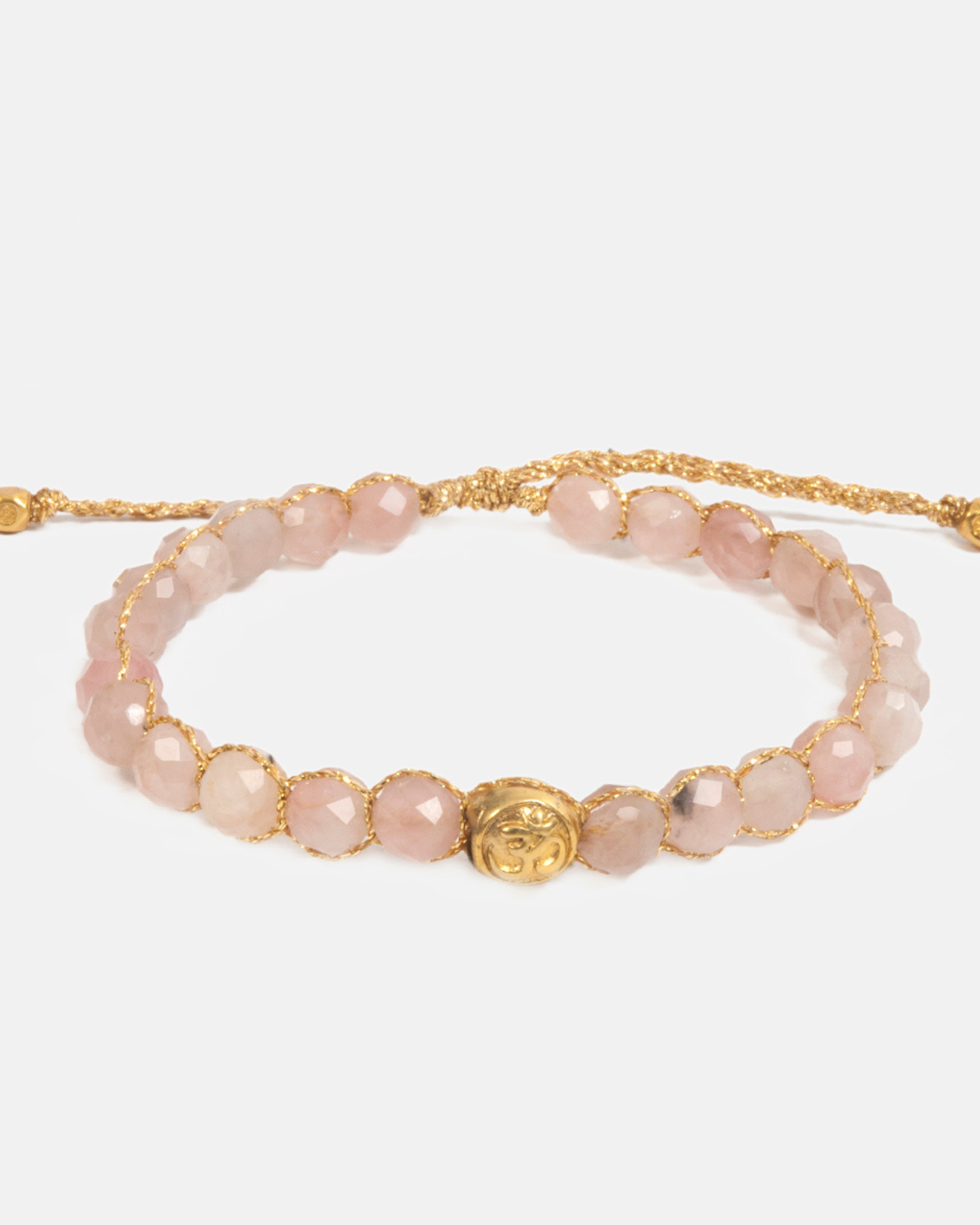 Rose Quartz 6mm Bracelet
Gold
DESCRIPTION
Unconditional love - Peace - Hope
Rose quartz is renowned as a stone of peace, and consequently it is reputed by many users to ease worry and stress. The soft, dream-like haze of this gem's translucent surface reflects its soothing nature, which enables it to alleviate negative feelings. It is a gemstone to prevent "self denial" and "self hate". 

*Disclaimer: This is not medical advice
SIZE
One Size fits the most 15.5-18cm (6.1 - 7 inch) wrist size. The bracelet can be easily adjusted for your wrist.
CARE INSTRUCTIONS :
Safe to use in your daily activities, no need to remove for Water or Sports activities
DETAILS :
6 mm Rose Quartz
Gold plated brass
High quality metallic yarn enriched with pure silver made in Kyoto, Japan
*** 3-5 days shipping. Free shipping on orders over IDR 500.000.
Items may be exchanged within 14 days.
Whatsapp (+62 813-2277-7814) our customer service if you have any question

About The Stone
Rose Quartz
Unconditional love - Peace - Hope

Rose quartz is renowned as a stone of peace, and consequently it is reputed by many users to ease worry and stress. The soft, dream-like haze of this gem's translucent surface reflects its soothing nature, which enables it to alleviate negative feelings. It is a gemstone to prevent "self denial" and "self hate".

*Disclaimer: This is not medical advice
View More Gemstones