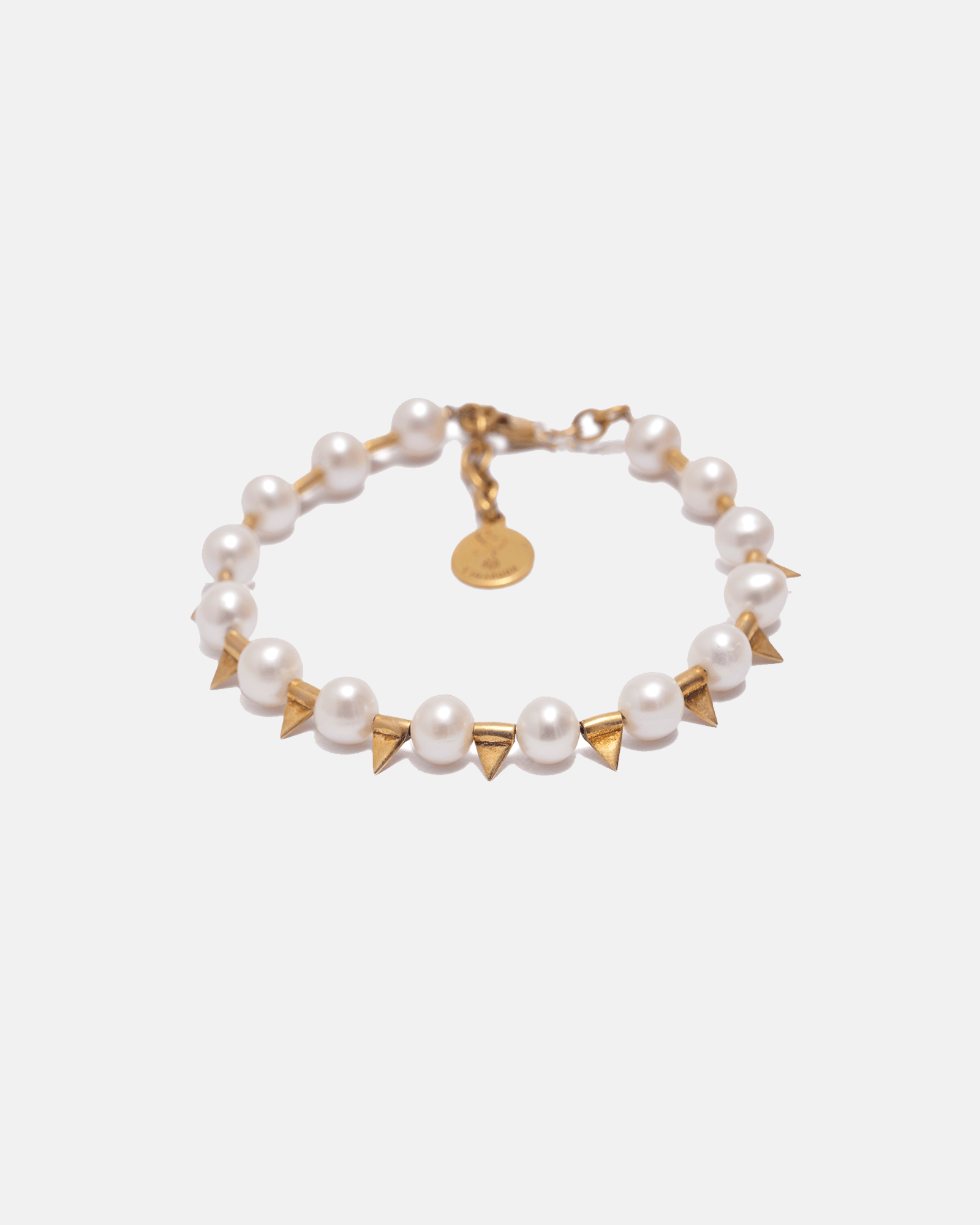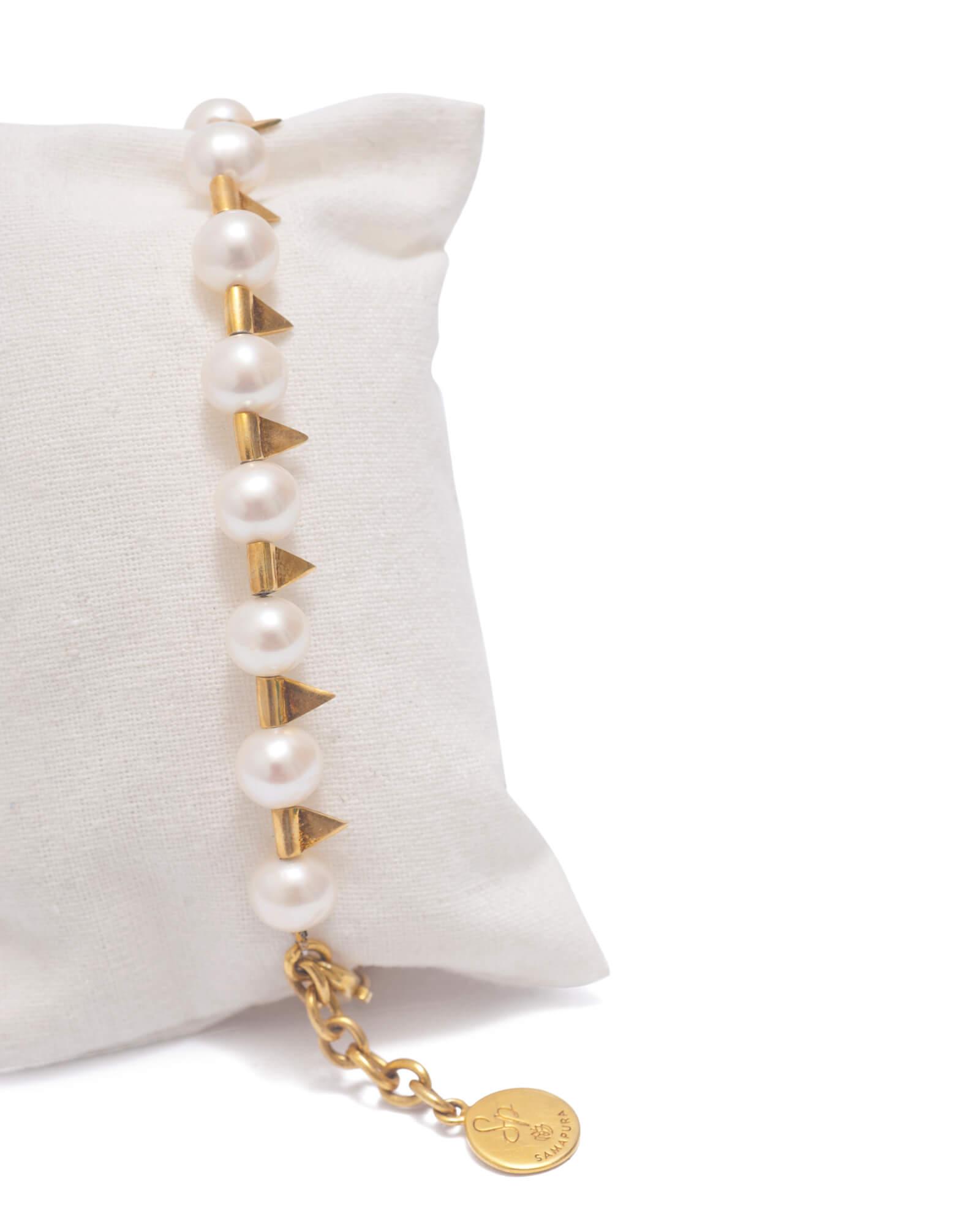 Fresh Water Pearl Bracelet with Stud Beads Gold
*BENEFITS
Protection - Soothing - Intuition
A protective stone, Mother of Pearl brings the gentle healing power of the sea. It is a stress relief stone; relaxing, calming, and calming emotions. Mother of Pearl stimulates our intuition, imagination, sensitivity, and adaptability. It helps our emotions become more harmonious and balanced.
*Disclaimer: This is not medical advice
ONE SIZE
One size fits most wrist sizes 15.5-18cm (6.1 - 7 inches). The bracelet can be easily adjusted to your wrist.
DETAILS
5mm Pearl
5mm Stud Gold plated brass
High-quality metallic yarn enriched with pure silver made in Kyoto, Japan
*** 3-5 days shipping. Free shipping on orders over IDR 500.000.
Items may be exchanged within 14 days.
Whatsapp (+62 813-2277-7814) our customer service if you have any question

About The Stone
Pearl
Protection - Calming - Intuition

A protection stone, Mother of Pearl brings the gentle healing power of the sea. It is a stress relieving stone; relaxing, soothing and calming to the emotions. Mother of Pearl stimulates our intuition, imagination, sensitivity and adaptability. It helps our emotions become more harmonious and balanced.

*Disclaimer: This is not medical advice
View More Gemstones