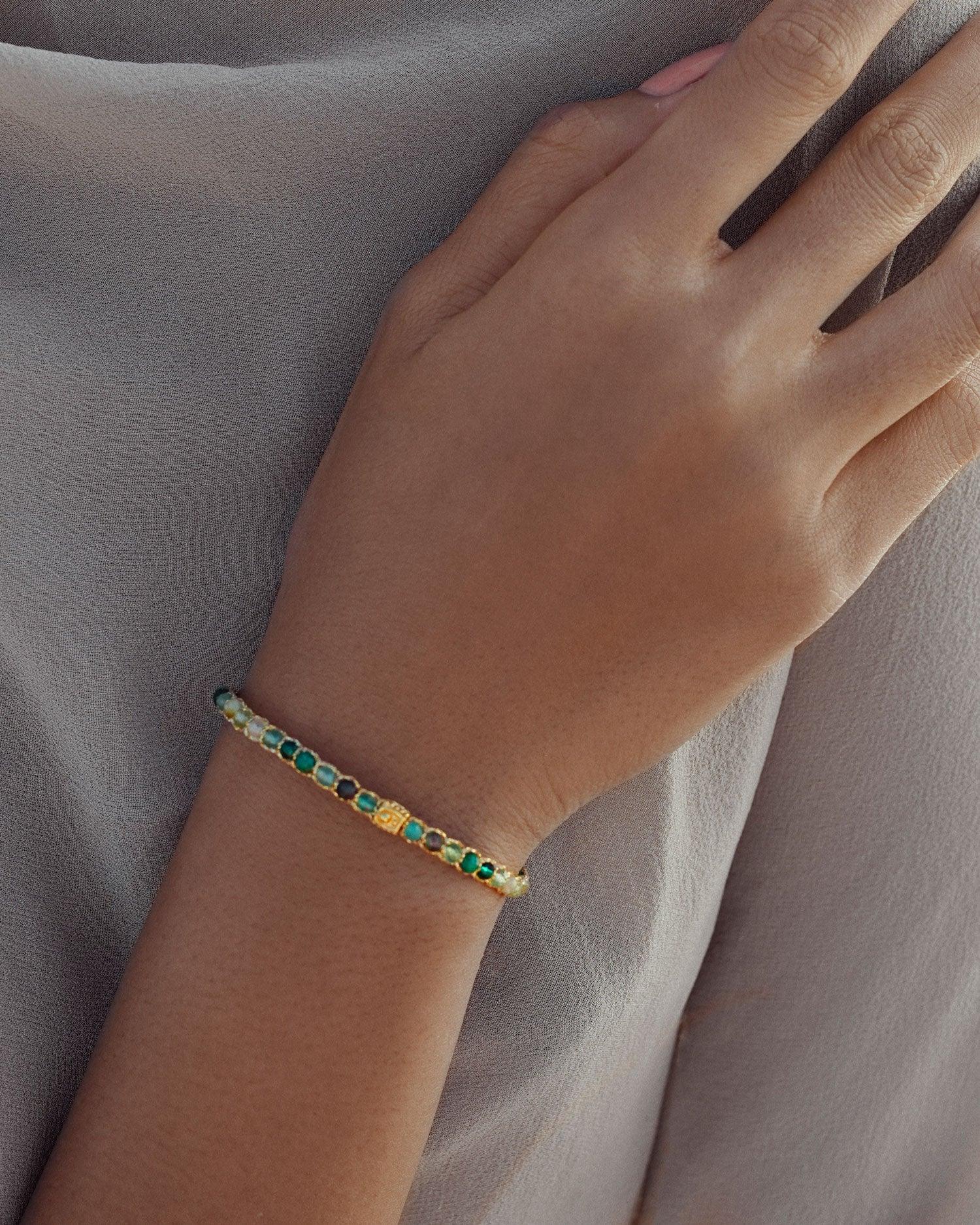 Inclusiveness Bracelet
Gold
IDR 359.000
Regular price
IDR 480.000
off
PROPERTIES

Empathy-Tolerance- Open-mindedness 
Empathy – the ability to identify with and understand the feelings and perspectives of others, regardless of their background or beliefs. This helps to foster a sense of connection and greater understanding between individuals and groups.

Tolerance – the willingness to accept and respect differences in belief, culture, and identity. This involves recognizing and valuing diversity, and promoting an environment where everyone is treated with dignity and fairness.

Open-mindedness – the ability to consider new ideas and perspectives, even if they differ from one's own. This helps to promote creativity, innovation, and collaboration, and can lead to greater understanding and appreciation of different viewpoints.
*Disclaimer: This is not medical advice

ONE SIZE
One size fits most wrist sizes 15.5-24cm (6.1 - 9.4 inches). The bracelet can be easily adjusted to your wrist.
MAINTENANCE INSTRUCTIONS
Safe to use in your daily activities, no need to remove for Sports activities
DETAILS
Gemstone 3mm
Gold plated brass
High-quality metallic yarn enriched with pure silver made in Kyoto, Japan
*** 3-5 days shipping. Free shipping on orders over IDR 500.000.
Items may be exchanged within 14 days.
Whatsapp (+62 813-2277-7814) our customer service if you have any question

About The Stone
Inclusiveness
Empathy-Tolerance- Open-mindedness

Empathy – the ability to identify with and understand the feelings and perspectives of others, regardless of their background or beliefs. This helps to foster a sense of connection and greater understanding between individuals and groups.

Tolerance – the willingness to accept and respect differences in belief, culture, and identity. This involves recognizing and valuing diversity, and promoting an environment where everyone is treated with dignity and fairness.

Open-mindedness – the ability to consider new ideas and perspectives, even if they differ from one's own. This helps to promote creativity, innovation, and collaboration, and can lead to greater understanding and appreciation of different viewpoints.

*Disclaimer: This is not medical advice
View More Gemstones