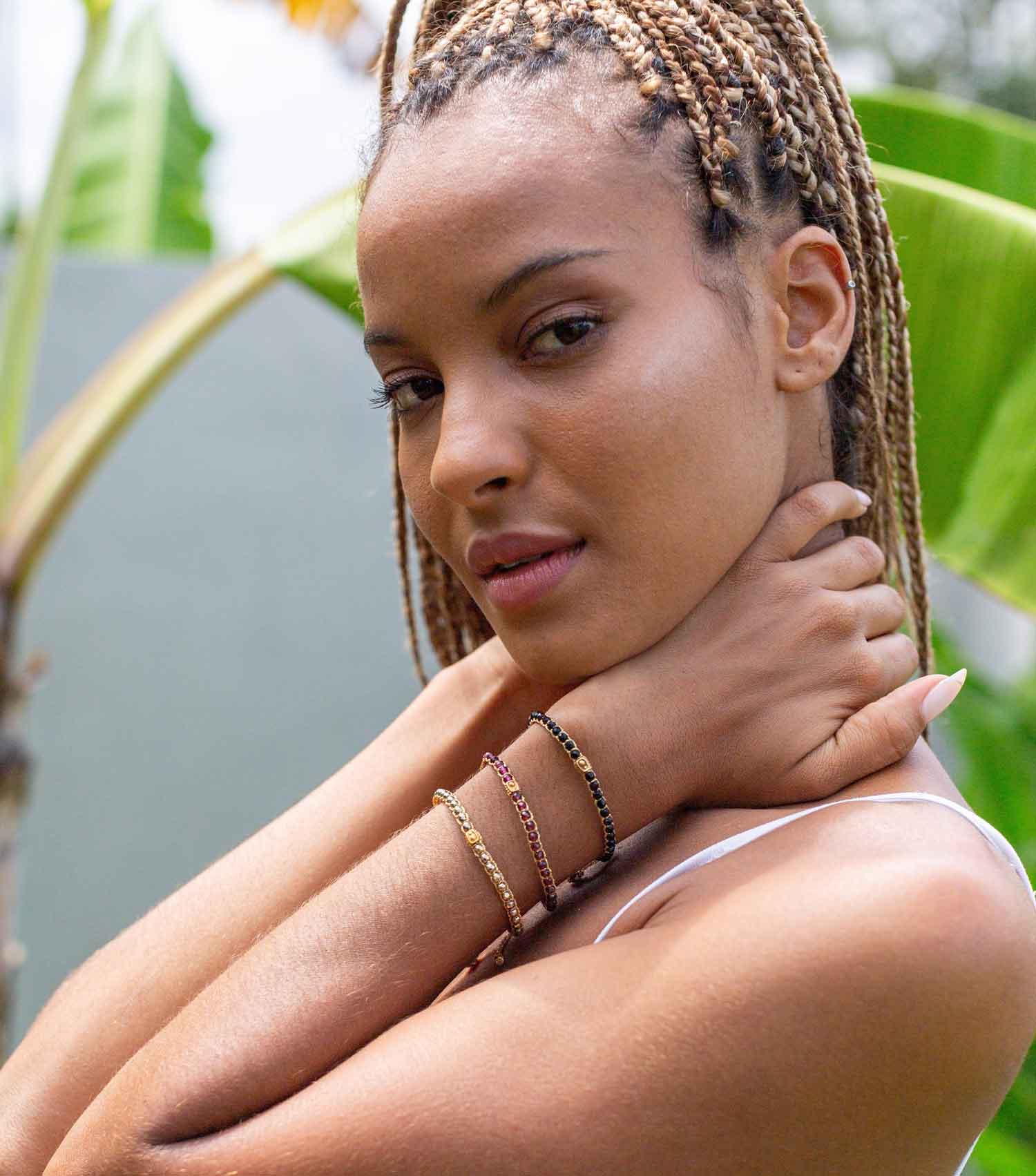 Holiday Stack Bracelets
Gold
IDR 1.007.000
Regular price
IDR 1.440.000
off
*BENEFITS
PYRITE VINTAGE
Wealth – Success – Protection
A stone of protection, pyrite shields & protects against all forms of negative vibrations and energy. Stimulates the intellect, motivation, inspires creativity & enhances memory. Pyrite helps to improve memory and mental stability. Known as a stone of luck, it helps to increase prosperity and attract wealth and abundance in life.
RUBY
Inspiration – Love - Kindness
Ruby is a stone of inspiration, love, and emotional healing. It will encourage kindness and compassion, and it will promote self-worth and your own spiritual gro
BLACK SPINEL
Positivity - Insipiration - Opportunity
A protective stone that repels negativity and grounds the user. Black Spinel enhances inspiration and a better sense of empowerment, without overwhelming others. Known as the stone that is effective to bring out new values, ideas, and possibilities, it's useful to bring out limitless opportunities. 
*Disclaimer: This is not medical advice
ONE SIZE 
 One size fits the most 15.5-18cm (6.1 - 7 inch) wrist size. The bracelet can be easily adjusted for your wrist.
CARE INSTRUCTIONS 
Safe to use in your daily activities, no need to remove for Sports activities.
DETAILS 

1 x 3mm Pyrite Vintage

1 x 3mm Ruby

1 X 3mm Black Spinel

Gold plated brass
High quality metallic yarn enriched with pure silver made in Kyoto, Japan
*** 3-5 days shipping. Free shipping on orders over IDR 500.000.
Items may be exchanged within 14 days.
Whatsapp (+62 813-2277-7814) our customer service if you have any question

About The Stone
Holiday Stack
PYRITE VINTAGE : Wealth – Success – Protection

RUBY : Inspiration – Love - Kindness

BLACK SPINEL : Positivity - Insipiration - Opportunity

*Disclaimer: This is not medical advice
View More Gemstones