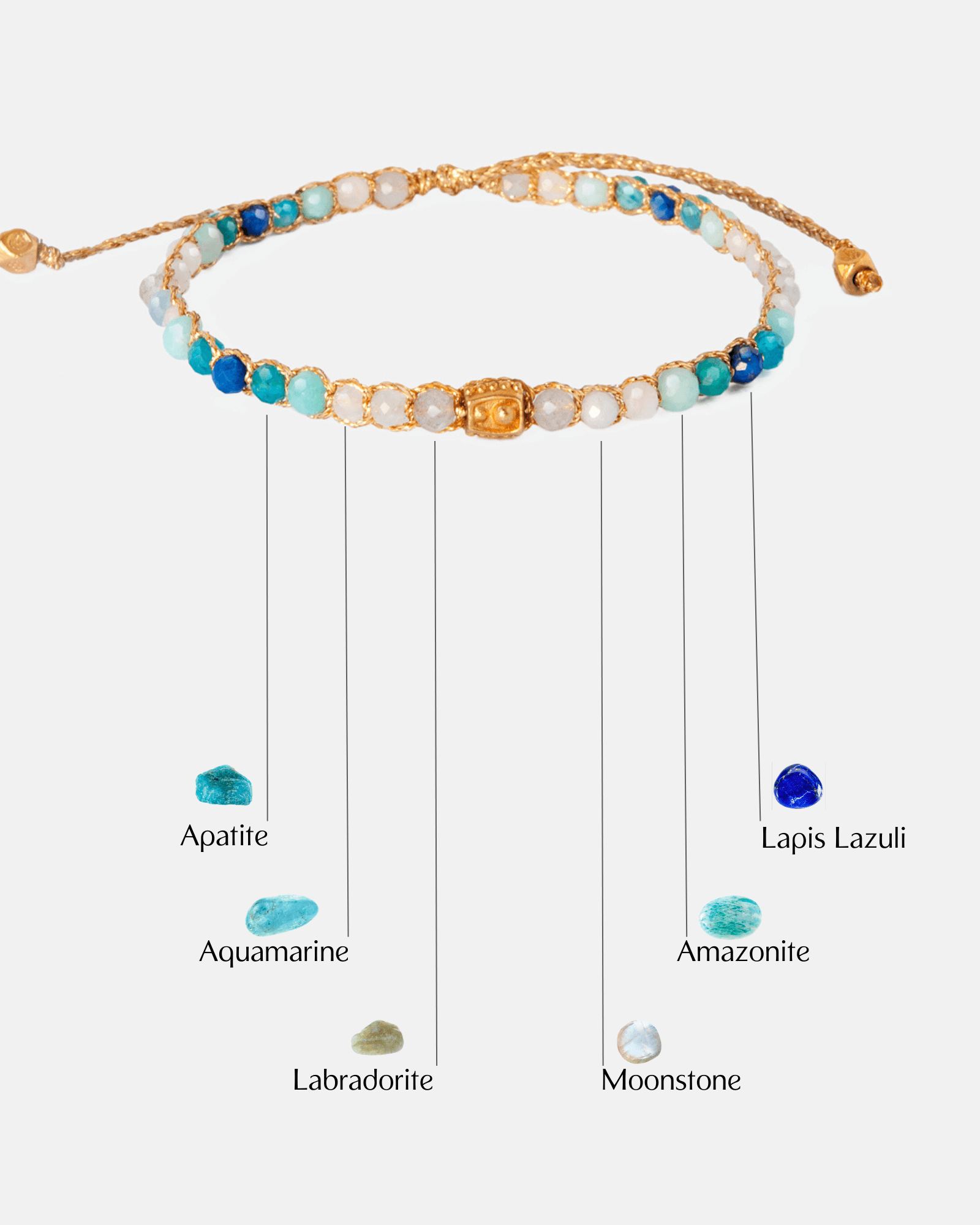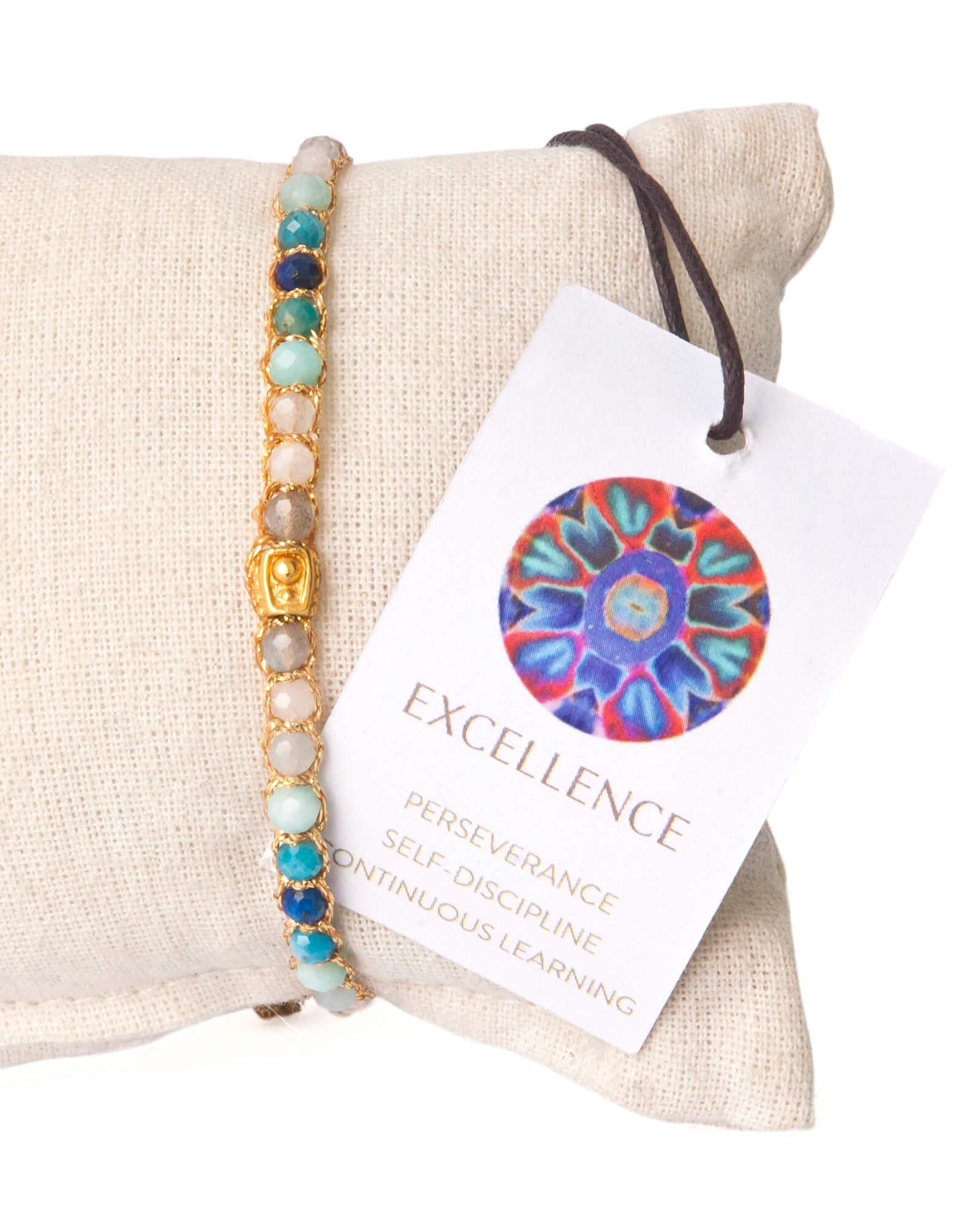 Excellence Bracelet
Gold
IDR 359.000
Regular price
IDR 480.000
off
PROPERTIES

Perseverance- Self-discipline - Continuous learning
Perseverance: This is the quality of sticking to a task and not giving up, despite obstacles or setbacks. Someone who has perseverance is willing to put in the necessary effort to achieve their goals and is not deterred by failure or naysayers.

Self-discipline: This refers to the ability to control one's impulses and desires and to stay focused on one's goals. People with self-discipline are able to resist temptations and distractions that might hinder their progress.

Continuous learning: Excellence requires the ongoing pursuit of knowledge and skill improvement. Individuals who value excellence are committed to lifelong learning and are open to new ideas and perspectives. They seek out feedback and are always looking for ways to improve themselves and their work.
*Disclaimer: This is not medical advice

ONE SIZE
One size fits most wrist sizes 15.5-24cm (6.1 - 9.4 inches). The bracelet can be easily adjusted to your wrist.
MAINTENANCE INSTRUCTIONS
Safe to use in your daily activities, no need to remove for Sports activities
DETAILS
Gemstone 3mm
Gold plated brass
High-quality metallic yarn enriched with pure silver made in Kyoto, Japan
*** 3-5 days shipping. Free shipping on orders over IDR 500.000.
Items may be exchanged within 14 days.
Whatsapp (+62 813-2277-7814) our customer service if you have any question

About The Stone
Excellence
Honesty- Accountability - Consistency

Honesty - Humans with integrity demonstrate honesty in their words and actions. They are truthful and transparent in their dealings with others, and do not compromise their values or principles for personal gain.

Accountability - Humans with integrity take responsibility for their actions and decisions. They understand that their choices have consequences and are willing to accept the consequences of their actions.

Consistency - Humans with integrity uphold their values and principles consistently, even in challenging situations. They do not waiver in their beliefs or compromise their values under pressure or temptation.
View More Gemstones