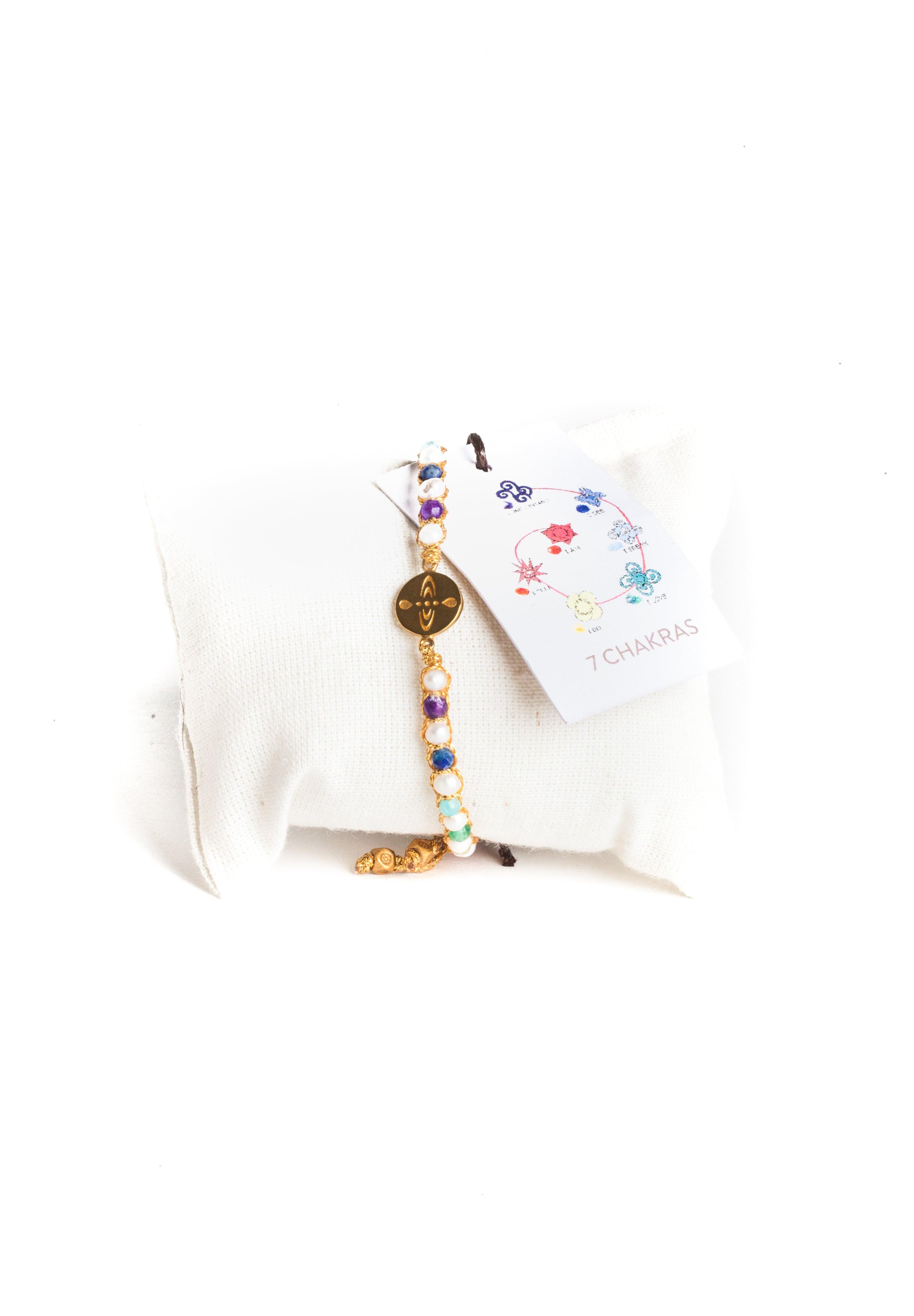 Mindfulness 7 Chakras Pearl Bracelet
Gold
*BENEFITS
*Disclaimer: This is not medical advice
7 Chakra Rainbow Pearl
The 7 Chakra stones, all have their own powers and unique healing properties. One can get all the benefits of 7 stones in one bracelet. 7 Crystals promotes the wealth, health, prosperity and mental peace in ones life. It can also provide stability for a persons finance, health problems, and mental health. If you wear this bracelet wholeheartedly and have faith it will provide you with all the benefits above.
Mindfulness symbol of,
Mindfulness is not about changing or altering yourself in any way. It's about becoming aware of who you are. When you meditate you'll know which of your seven chakras is in need of cleansing and activating. This is really the best spiritual gift you can give yourself, being your own guide and knowing what you need.
Pearl represents, Protection - Calming - Intuition
A protection stone, Mother of Pearl brings the gentle healing power of the sea. It is a stress relieving stone; relaxing, soothing and calming to the emotions. Mother of Pearl stimulates our intuition, imagination, sensitivity and adaptability. It helps our emotions become more harmonious and balanced.
*Disclaimer: This is not medical advice 
DETAILS :
3mm Lapis Lazuli
Gold plated brass
High quality metallic yarn enriched with pure silver made in Kyoto, Japan
*** 3-5 days shipping. Free shipping on orders over IDR 500.000.
Items may be exchanged within 14 days.
Whatsapp (+62 813-2277-7814) our customer service if you have any question

About The Stone
7 Chakra
7 Chakra Rainbow Pearl

The 7 Chakra stones, all have their own powers and unique healing properties. One can get all the benefits of 7 stones in one bracelet. 7 Crystals promotes the wealth, health, prosperity and mental peace in ones life. It can also provide stability for a persons finance, health problems, and mental health. If you wear this bracelet wholeheartedly and have faith it will provide you with all the benefits above.


*Disclaimer: This is not medical advice
View More Gemstones